Meet Dr. Andrews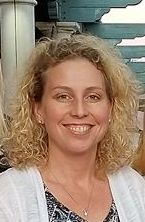 Kirsten Andrews D.D.S.
Dr. Kirsten Andrews
Dr. Kirsten Andrews is a native of Devils Lake. She graduated from Devils Lake High School in 1994. She completed her Bachelors of Arts and Sciences at Brandeis University in Waltham, MA in 1998. In 2000, she moved back to North Dakota to begin preparation classes for dental school at University of North Dakota and North Dakota State University. Dr. Andrews graduated from the University of Minnesota School of Dentistry in 2007 where she received her Doctor of Dental Surgery (D.D.S.).
Upon graduation, she moved back to Devils Lake and purchased her father's dental practice. Dr. Andrews is a member of American Dental Association, North Dakota Dental Association and the International Implant Association.
Kirsten is married to James Andrews and has four sons. Joseph Andrews, Jacob Andrews, Samuel Enget and William Enget. Kirsten enjoys traveling, exercising and reading.
Johnson Family Dentistry