Dental Services
Dental Exam
The secret to a bright, healthy smile is actually no secret at all: brush, floss and get a professional dental exam at least once every six months. Professional dental exams are all about prevention – preventing existing problems from getting worse and preventing dental problems from developing in the future. Regular dental exams make it possible to identify and treat a problem in its earliest stage – which is not only good for your oral health but also good for your budget!
There's nothing to fear with a dental exam. Your teeth will be visually examined for signs of plaque, tartar and tooth decay. Your gums will also be examined for puffiness or discoloration, which are signs of gum disease. A full set of dental X-rays may also be taken during your dental exam, to enable your dentist to see below the surfaces of your teeth. Dental exams typically end with a dental cleaning, to remove surface stains and buildup.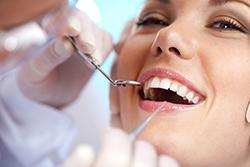 Digital X-Ray
Dental X-rays have come a long way. Todays dental X-rays are safer, faster, more comfortable and more informative than the X-rays of years past. Digital X-rays, one of the latest and most advanced dental technologies, produce high-quality images of your teeth that can be viewed instantly by you and your dentist on a LCD monitor. Digital X-rays reduce radiation by up to 90% and provide exceptional diagnostic information to ensure that potential problems are caught in their earliest stages. Intraoral photography is another alternative to traditional dental X-rays. With intraoral photography, problems such as cavities, fractures and discolorations in the teeth are captured through clear and sharp photographic images that are taken with a 35mm or digital camera.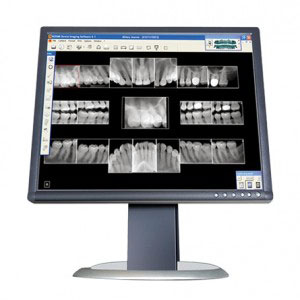 GALILEOS 3-D Imaging System
Dr. Andrews loves GALILEOS because it helps her make a diagnosis quickly, easily and accurately. Simply put, 3-D scans capture much more data than traditional X-rays. This gives Dr. Andrews an in-depth picture of your jaw, mouth and teeth. This information is used to determine whether certain problems such as cavities, abnormal growths, sinus problems, sleep apnea or nerve damage exist -- conditions that aren't evident from a traditional 2-D image.
How Does GALILEOS Work?

One of the best things about the GALILEOS 3-D imaging system is how comfortable it is for patients and how quickly it delivers comprehensive information to Dr. Andrews. According to Michael Augins, president of Sirona, you will need to stand still for about 14 seconds while GALILEOS travels around your head and takes about 200 images. That's it! The computers then take about 2-3 minutes to reconstruct the data in order to provide Dr. Andrews with high-resolution images. If you've ever had a panoramic X-ray done, your experience with GALILEOS won't be much different.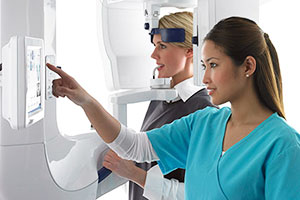 Teeth Cleaning
No matter how often you brush and floss, plaque and tartar deposits can still build up on your teeth. A professional teeth cleaning is the single most effective way to remove these deposits and prevent them from causing more serious problems in the future. While a traditional teeth cleaning involves manually scraping away these deposits with special dental tools, advances in dental technologies now give you more options for teeth cleanings.
A laser teeth cleaning, also known as an ultrasonic cleaning, is a popular alternative to traditional teeth cleanings. With a laser teeth cleaning, an ultrasonic scaler (rather than a manual probe) is used to remove deposits, kill harmful microbes and eliminate bacteria around the teeth and gums through high-frequency sound waves. Many patients find laser teeth cleanings more comfortable than traditional teeth cleanings because they are quicker, quieter and pain-free.
A deep cleaning may be recommended if excessive plaque and tartar deposits have developed below the gum line. Deep cleanings, also known as scaling and root planing, involve a two-part process: first, the stubborn deposits are removed, and then the root surfaces are smoothened. A deep cleaning helps prevent periodontal disease and restores gum tissues to a healthy state.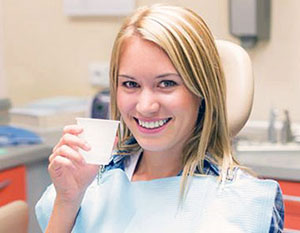 Oral Cancer Screening
Oral cancer affects nearly 35,000 Americans every year. The keys to surviving oral cancer are early detection and early treatment. This starts with a regular oral cancer screening – at least once every six months. An oral cancer screening takes just minutes, is pain-free and can be performed during regular dental exams. If you are male, a regular oral cancer screening is especially critical: Oral cancer is more than twice as common in men as it is in women. Other people at high risk of oral cancer include people over the age of 60, tobacco smokers and heavy drinkers.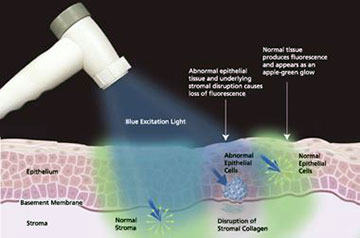 White Fillings
If your silver fillings make you feel self conscious when you smile, or it's simply time to replace them, consider white fillings. White fillings are just as durable as they are attractive! Made of composite resin, white fillings match the natural color of your teeth and are an excellent option for small to mid-sized cavities. White fillings are strong, stain-resistant and require less removal of your tooth structure than amalgam fillings.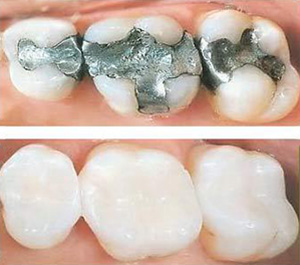 Dental Crowns
A dental crown may not make you feel like royalty, but it is one of the premiere treatments for teeth with extensive decay or damage. Dental crowns can also used to hold a dental bridge in place, cover misshapen or severely discolored teeth, or cover a tooth after a root canal procedure. Made of either porcelain-fused-to-metal, ceramic or gold, dental crowns are placed during a multi-step process and sometimes require more than one dental visit. The first step is a dental impression. A temporary crown is then placed to protect the tooth while the impression is sent to an offsite laboratory to create the final restoration. In some cases, same-day crowns are possible, so be sure to inquire. With good oral hygiene and minimal wear and tear, your beautiful new dental crowns can last up to 15 years.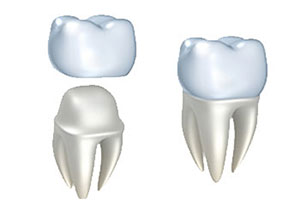 CEREC Crowns
CEREC crowns are one of most innovative dental technologies to ever emerge. With CEREC crowns, you don't have to worry about messy impressions, temporary dental crowns, or multiple dental visits. CEREC crowns are made right in the dentist's office and are placed in just one visit. CEREC crowns look great, too. Made of pure porcelain and no metal, CEREC crowns look and feel like your real teeth. The convenience, comfort and beauty of CEREC crowns are unbeatable!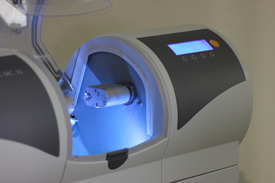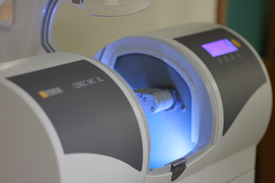 The CEREC System – This machine makes your crown(s) while you are here.
Omnicam Hand Piece
Unrivalled handling, powder-free scanning and precise 3D images in natural color! Taking digital optical impressions is now so easy, intuitive and ergonomic. Omnicam is optimized for powder-free scanning of natural tooth structures and gingiva. Full-arch and half-arch scans can now be performed more conveniently and quickly than ever before.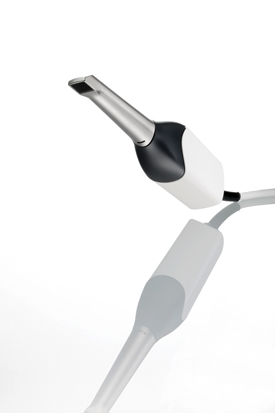 Dental Bridges
Dental bridges have been used for centuries to replace missing teeth. Today, dental bridges are still considered one of the most durable, conservative and cost-effective options for bridging the gap between a missing tooth and surrounding teeth. Comprised of two anchoring teeth and a replacement tooth, dental bridges help prevent surrounding teeth from drifting out of position, improve chewing and speaking, and help keep your natural face shape in tact.
There are three types of dental bridges: 1) traditional dental bridges, 2) cantilever dental bridges, and 3) Maryland bridges. Traditional bridges have either dental crowns or dental implants on either side of the missing tooth, plus a replacement tooth, which is held in place by a post-like structure called a dental abutment. Cantilever dental bridges are used in cases where there are surrounding teeth only on one side of the missing tooth. Maryland bridges are made of a specialized resin that is cemented to a metal framework and cemented to the enamel of surrounding teeth.
Dental bridges typically take 2-3 weeks to complete and are less invasive than other options, such as dental implants. With good oral hygiene and regular dental visits, dental bridges can last up to 30 years.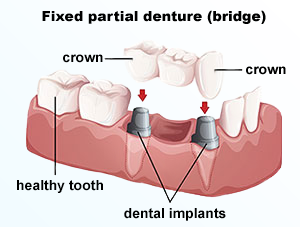 Dentures
Using dentures to replace missing teeth is not only great for your oral health; it's a great way to look and feel younger! Today, there are a variety of natural-looking and comfortable dentures for patients who need to replace missing teeth. Made of a gum-colored plastic resin or acrylic base and either resin or porcelain replacement teeth, dentures are custom designed to fit your mouth. If you have several teeth or all teeth missing on the upper or lower jaw, full dentures may be your best option. Partial dentures, which can be either fixed or removable, are great for patients who have several missing teeth scattered along the upper or lower jaw.
The process of getting dentures may take a few months and several dental visits. In some cases, however, same-day dentures are also possible. With same-day dentures, the dentures are created right in the dentist's office instead of at an offsite laboratory. Same-day dentures aren't for everyone, though. If your dentures require a lot of customization, same-day dentures may not be right for you.
Just as with your natural teeth, dentures require daily maintenance. With regular wear and tear, your dentures can last 5-7 years. During that time, you may need periodic denture relines to accommodate changes in the contours of your mouth. Regular denture relines involve resurfacing the base to ensure that your dentures fit and function perfectly. If you break your dentures, it's critical to bring them to your dentist for professional denture repair. Home denture repair kits can cause more damage and be even more costly to fix.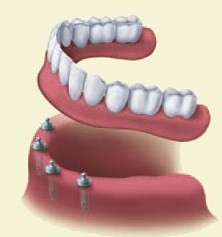 Gum Disease Treatment
Red, swollen gums are a red flag for one thing: gum disease. If you have the symptoms, you're not alone. More than 80% of adults have some form of gum disease. Fortunately, there are many effective and pain-free gum disease treatments. For gingivitis, the mildest form of gum disease, treatment typically involves a thorough dental cleaning, followed by daily brushing and flossing. Advanced gum disease, also known as periodontal disease, requires scaling and root planing to remove stubborn deposits below the gum line. Laser gum surgery, a new alternative to scaling and root planing, uses beams of high-speed light to remove plaque and tartar buildup. If non-surgical methods of gum disease treatment are ineffective, a gingivectomy, or periodontal surgery, may be necessary.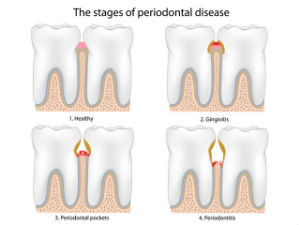 Endodontics
Root canals get a bad wrap. But don't believe the rumors; the dreaded root canal isn't dreadful at all! Root canals are needed when either decay or an injury infects the inner tooth (the pulp). In the earliest stages of infection, you may not feel any pain at all. But when it progresses, you could have a toothache and swelling, or a dental abscess might form. Root canals remove the infection and prevent it from spreading. Pulp capping is an alternative to root canals that are used when the infection has yet to penetrate the pulp. Pulp capping can also prevent a large dental filling from getting too close to the nerve.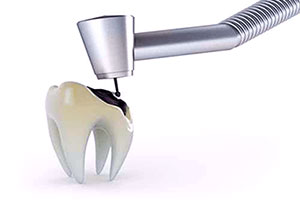 Oral Surgery
Oral surgery is an umbrella term for surgical treatments such as dental implants, wisdom teeth extractions and bone grafting. Dental implants, an excellent solution for missing teeth, are surgically placed tooth roots that hold dental crowns in place. A wisdom tooth extraction may be recommended if there isn't enough room in your mouth to accommodate wisdom teeth and they become impacted, partially erupted or infected. Bone grafting transfers bone from one part of the jaw to another, usually to accommodate a dental implant. While a general dentist can perform some oral surgery procedures, an oral surgeon is required for others.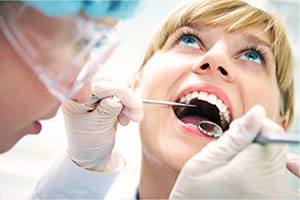 TMJ Treatment
If you've been living with persistent jaw pain, ear pain and headaches, you could have TMJ – temporomandibular jaw disorder. TMJ can often be traced back to an improper bite, misaligned jaw joints, or an injury to the jaw or face. TMJ treatment from a dentist can relieve the discomfort. Although TMJ treatment varies from patient to patient, it typically involves one or several procedures, including the use of an orthotic splint, enamel reshaping, dental crowns, dental braces or night guards. The goal of TMJ treatment is to stabilize your bite so that your teeth, jaw muscles and jaw joints work properly together without strain – and without pain!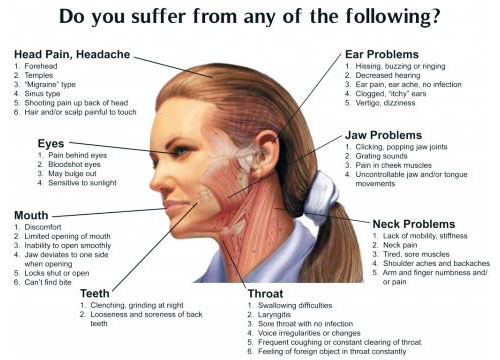 Pediatric Dentistry
Catering to the dental needs of kids requires a special touch. Pediatric dentists are specially trained to treat the oral health needs of children, from infancy through their teenage years. This involves in-depth knowledge about children's behavior, as well as their growth and development. Pediatric dental offices are also designed to make kids feel comfortable and relaxed – with plenty of toys, activities and a warm, inviting and fun décor.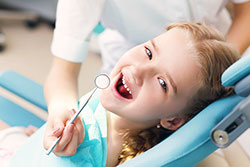 In-Office CT Scan (CAD CAM)
Dental visits will never be the same, thanks to the development of high-tech dental technologies such as the CAD CAM (Computer Aided Design/Computer Aided Manufacturing). With CAD CAM technology, dentists can take high-quality images of the teeth and use those images to design a premium dental restoration on a computer – all in one visit! CAD CAM takes less time, reduces discomfort and produces outstanding results.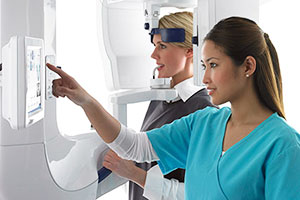 Single Tooth Implants
If you're missing a tooth and want the very best dentistry has to offer, you could be the perfect candidate for single-tooth implants. Single-tooth implants act as tooth roots for replacement teeth. They are securely anchored into the jaw and topped with a dental crown for the very best in look, feel and function. Single-tooth implants offer several advantages over other tooth replacement options, such as dental bridges and partial dentures. Surrounding teeth and the jawbone are better preserved. Single-tooth implants are also easier to clean. And they can also outlast bridges and dentures by about 10 years!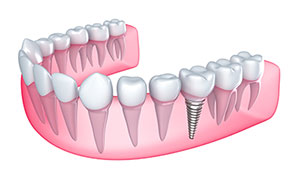 Teeth Whitening
Today's teeth whitening treatments are so easy, convenient and affordable that they've become a regular part of everyone's beauty routine. If you haven't tried one yet, you'll be happy to know that you have plenty of choices. For the fastest, most dramatic results, consider laser teeth whitening. Laser teeth whitening treatments take just an hour and can whiten teeth up to 10 shades. If you're the do-it-yourself type, an at-home teeth whitening kit might be right for you. These professional grade teeth whitening kits produce excellent results over a longer period of time. They can be purchased from your dentist or over-the-counter, but for best results, it's recommended that you always consult with a dentist before trying any over-the-counter teeth whitening system.
Porcelain Veneers
Years ago, smile makeovers involved multiple dental treatments over a period of several months. That's no longer the case, thanks to porcelain veneers. Porcelain veneers are ultra thin shells made of translucent porcelain that can be bonded to your teeth for cosmetic purposes. Extremely versatile and durable, porcelain veneers are an excellent option whether you want a total smile makeover or need to cover a chipped tooth, mask a cracked tooth, or close gaps between your teeth. They require little to no prepping and can often be applied in just one dental visit!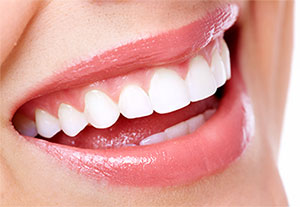 Cosmetic Dental Bonding
Cosmetic dental bonding is a versatile and affordable way to improve the appearance of chipped teeth, stained teeth and gapped teeth. As one of the most conservative cosmetic dentistry treatments around, cosmetic dental bonding requires little to no prepping and preserves most of the natural tooth structure. And it's fast, too! Dental bonding usually takes just one visit to complete.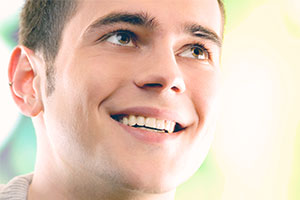 Cosmetic Dental Implants
It's almost impossible to feel confident when you smile if you're missing teeth. Cosmetic dental implants can change that. With cosmetic dental implants, you get the best in function and aesthetics. Cosmetic dental implants are securely anchored in the jaw bone for maximum comfort and durability. The replacement tooth, or dental crown, is made of tooth-colored porcelain so that your cosmetic dental implants look, feel and function just like your real teeth!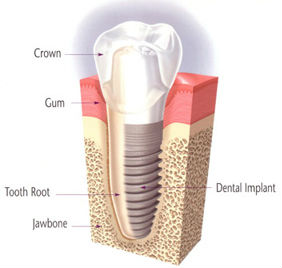 Smile Makeover
Tired of masking your smile because you don't like the way your teeth look? A smile makeover can be a big boost to your confidence and self-esteem. With a total smile makeover, chipped teeth, cracked teeth, gapped teeth, crooked teeth, stained teeth and gapped teeth can be completely transformed into the smile of your dreams. This is done through a combination of restorative and cosmetic dental treatments, including white fillings, cosmetic dental bonding, porcelain veneers, cosmetic dental crowns, dental braces, dental bridges and dental implants.
BOTOX® & DERMAL FILLERS
Look Younger with a Single Visit to Your Dentist
At Johnson Family Dentistry, we take a comprehensive approach to making you look your best. There's no better complement to a dazzling smile than great looking skin. If you are concerned with lines and wrinkles around your smile and face, you can benefit from two of the most popular and effective FDA approved wrinkle fighters. Botox® Cosmetic and Juvederm™ treatments provide the final puzzle piece to a picture-perfect smile. Your face is the frame for any cosmetic dentistry procedure. If you have a missing tooth restored or you get dental veneers, then you will undoubtedly have a brighter, more confident smile. But, imagine the dramatic results you could have if Botox or filler treatments could improve the appearance of the skin around your smile. Experienced in an extensive range of dental procedures, Dr. Kirsten Andrews is highly skilled and trained to perform non-invasive injectables and makes it possible to achieve more youthful-looking skin. 
Qualifications
Dentists are specifically trained to treat the muscles and bones in and around your mouth, in addition to treating your teeth.  Furthermore, dentists are trained to anesthetize cranial nerves in the head and neck that are critically sensitive, more so than the nerves treated with Botox. A dentist seeks to optimize the results of any cosmetic or restorative dental procedure, and Dr. Andrews considers the benefits of facial volume when developing a smile makeover for his patients. Who has more knowledge or training of the oral maxillofacial areas and experience giving painless injections that a dentist? Arguably there is no one more qualified to offer Botox and filler treatments.
Benefits of Choosing a Dental Practitioner for Treatments: 
Smile Makeover expert
More training and knowledge of oral and oral-facial areas than other healthcare professionals
Comprehensive knowledge of facial muscles & expression dynamics
Highly experienced with injections
Trained and accredited to augment with the best techniques
Consideration of facial proportions before augmentation for optimal results
TMD & Facial Pain expert
Best anesthetic options for minimal discomfort
Can offer quick and convenient treatments during routine dental visits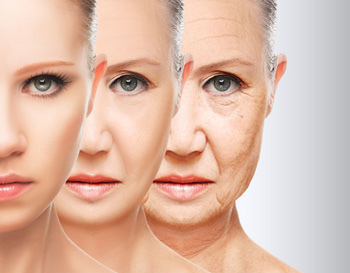 With an increasing number of Americans turning to cosmetic dentistry and other aesthetic improvements each year, it only stands to reason that several of these treatments will complement and enhance one another. This is certainly the case with cosmetic dentistry and Botox and Dermal Filler treatments.
BOTOX® Cosmetic
Botox® Cosmetic is a simple, non-surgical treatment that can temporarily smooth moderate to severe lines and wrinkles in the glabella region (area between the eyebrows), forehead, crows feet (area around the eyes) and perioral area (around the mouth). Botox® can also be used to create brow lifts, raise the corners of the mouth, and to correct moderate to severe "gummy smiles" in people 18 to 65 years of age. Results typically last approximately 4 months.
Before BOTOX®

After BOTOX®

BOTOX® Therapeutic
Botox® is not only used for achieving a fresh, youthful appearance, but also to remedy a number of medical issues, such as migraine headaches, jaw tension, or facial muscle spasms. TMJ disorder, teeth clenching, teeth grinding (Bruxism), and involuntary spastic muscles can all cause extreme pain, discomfort, and even embarrassment. Quick and painless BOTOX® injections deliver targeted treatment to relax the muscles that control the jaw, alleviating facial pain that disrupts daily life… Relief provided after just one treatment. 
Dermal Fillers
Dr. Kirsten Andrews also offers patients the latest techniques and treatments with Juvéderm™ or Radiesse® to correct, enhance, and/or restore volume, providing you with a more youthful and rested appearance. Juvéderm™ is a smooth consistency gel made of hyaluronic acid (HA), a naturally occurring substance in your skin, which helps to add and restore volume lost with age. Results can last 6 months to 1 year. Dermal Fillers can be used to treat the lips, nasolabial folds (smile lines), marionette lines, corners of mouth, scars, vertical lines above the lips, dimpled chin, jaw line, cheeks, and to correct smile and facial asymmetries.
Before Juvederm®

After Juvederm®

Who Should Consider Facial Injectables?
Minimally invasive injectables are becoming an increasingly popular remedy for the appearance of aging skin. However, many people may not be aware of their other uses. Candidates for injectable treatments include:
Men or women showing early signs of aging or volume loss who wish to remove lines and wrinkles in problem areas
Patients who want to avoid invasive and expensive plastic surgery, while achieving similar results
People who suffer from teeth grinding (Bruxism), clenching, jaw tension or TMJ disorder
Patients who wish to lower a moderate to severe gummy smile
Patients who may suffer from migraine headaches, or eye/facial muscle spasms
Anesthetic Options
One of the many advantages of treatments in our dental office is the use of multiple anesthetic options. Patient comfort is important to us. For this reason, we offer prescription strength numbing cream and ice that can be applied to areas prior to treatments. We offer a modified dental block for painless injections in sensitive areas such as the lips. Dr. Andrews can also perform this procedure with lidocaine diluted within the filler, providing maximum patient comfort every time.
Age Gracefully: Benefits of Botox Cosmetic Treatments
Non-surgical, minimally-invasive procedure
Effectively minimizes lines and wrinkles for a more youthful appearance
Approved by the U.S. Food and Drug Administration
Quick procedure by a trained and certified practitioner
Long-lasting results
No downtime
Prevents new wrinkles from forming
Approved by the U.S. Food and Drug Administration
Frequently Asked Questions
Are treatments painless?

Dental Practitioners are experts in injections and anesthetic techniques resulting in minimal discomfort for pain-free treatments.
How long will results last?

Depending on the area treated, Juvéderm™ results typically last from 6 months to 1 year. Botox® Cosmetic can last 3-6 months, sometimes longer.
How long do treatments take?

Procedures are brief and only take approximately 10-25 minutes depending on treatment(s).
Are Botox® Cosmetic and Dermal Filler treatments safe?

Botox® is one of the safest cosmetic procedures available and its use has a history of more than 20 years. Only a small amount is needed to produce optimal results. Juvéderm™ is a hyaluronic acid, which is produced naturally in your own body. During your consultation, Dr. Andrews will review and possible risks and contraindications.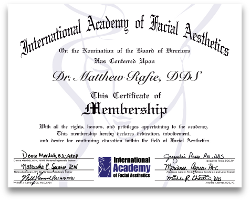 International Academy of Facial Aesthetics
Dr. Kirsten Andrews is certified through one of the country's leading facial aesthetics training programs for dental practitioners, DentaSpa Seminars. Dr. Andrews is also a member of the International Academy of Facial Aesthetics (IAFA), where he continues to stay up-to-speed with the latest advances and techniques within the facial aesthetics industry. Having access to new innovations, advanced techniques, comprehensive training courses, and cutting-edge products, Dr. Andrews is one of the most qualified practitioners to offer facial aesthetic treatments for the face and oral-maxillofacial area. As a member of the IAFA, Dr. Kirsten Andrews is committed to education and excellence in patient care. As a patient, you can feel safe and know that he has gone beyond acquiring complete education in the field and is also dedicated to continued growth in aesthetic dentistry.
Consultation

We are dedicated to meeting your aesthetic goals. During your consultation, Dr. Andrews will ascertain your needs and answer any questions you may have regarding treatments. With Dr. Andrews's extensive knowledge of head and neck anatomy and structure, you can feel assured that you are receiving the most complete evaluation and best treatment plan to provide you with optimal results.
Walk Out of Our Office with a Beautiful Smile: Inside and Out
By combining Botox or Filler treatments with your cosmetic dental procedures, Dr. Andrews can create the optimal aesthetic outcome for your cosmetic and restorative dental care. Be assured, you will leave with a more beautiful smile and more youthful appearance!
If you are seeking whole-mouth dental care, then turn to the best in the business: Dr. Kirsten Andrews at Johnson Family Dentistry.

Call us at (701) 662-4961 and schedule a consultation to get the smile makeover you deserve.